Create Goals For Yourself After High School
I'm not talking about having goals to get to a certain level or a certain college. I'm talking about making some goals for yourself ONCE you get to college.
Having goals to play in college or to play D1 volleyball I think is great. But I think athletes need to look past those and set some goals for themselves ONCE they get into college. We focus a ton on this end of the recruiting on getting to college or getting to a specific level. Nothing wrong with that at all. Too many times though a scholarship or signing with a school becomes the end goal. If you're one of 17k athletes that are playing at the college level (about 4% of high school volleyball players) you're in a pretty elite group. You should take some time and look at what things you want to accomplish on the volleyball court in college.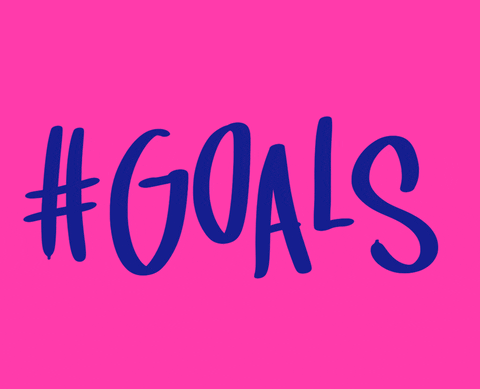 College is 4 years. That's a long time to NOT have anything you want to accomplish individually as an athlete. I'm not taking away the importance of an education. That is still important. But almost everyday training and being in the gym with no focal point doesn't seem to be the right mindset. If you want to get burnt out early or transfer for a "better situation," then don't have goals for yourself while you're playing.
Where is your drive coming from? Why are you expending so much energy, time and effort? Your team might have some goals as a unit and you get to be a part of that which is fantastic. But how are you specifically contributing to those? How can you contribute more? What are some intangible things you could contribute and have as your goal during your college time? There is this great exercise where freshmen write a letter to themselves as a positive encouragement for the road ahead. They include how they want to be remembered as a teammate, athlete and person. The staff keeps the letters and they get to read them at the end of their senior season. Pretty cool! A really great way to stay focused on some specific things throughout your playing career.
Grit is one of those qualities that gets talked about a lot. If you haven't read the book by Angela Duckworth, you should. When push comes to shove, when practices get hard, when you get beat out by another player, where are you turning to stay motivated? Chances are at some point in your college career you will lose a match. You might even end up being that person that serves the ball out at match-point for the other team. Why do you get back in the gym the next day?
I'm not going to tell you what specific goals you should or even need to have in college. Only to say that both tangible and intangible goals will help you keep that drive and passion going. Getting a scholarship or even playing at D1 shouldn't be your end goal. Just the next step in your journey as you try to accomplish all you can in your playing career.